Human Resources in China. The Technical Guide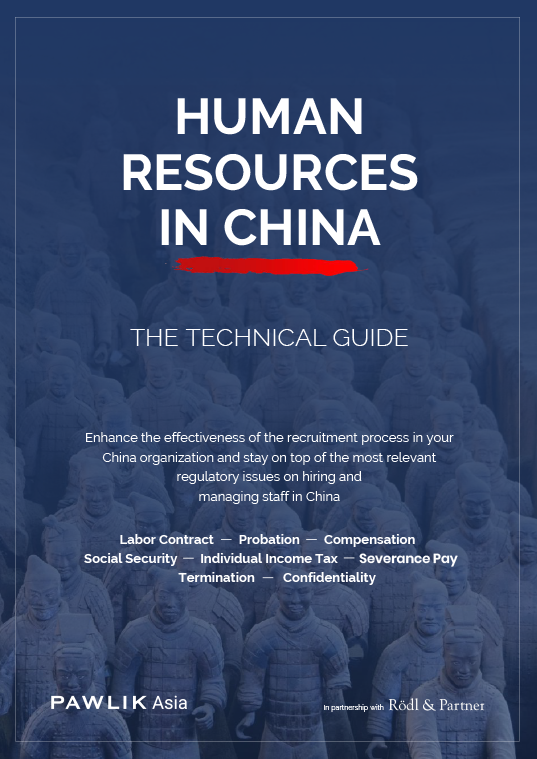 Enhance the effectiveness of the recruitment process in your China organization and stay on top of the most relevant regulatory issues on hiring and managing staff in China.

Whether you are a recruiting professional, a hiring manager or another HR-related professional with a focus on China, this Guide covers the basic legal aspects around labor contracts, social insurance payments, overtime, employee termination, and more.

In addition, it introduces tools to design interview questions, minimize recruitment biases, or assess competencies.