Labor Market & Salary Report. 14th Edition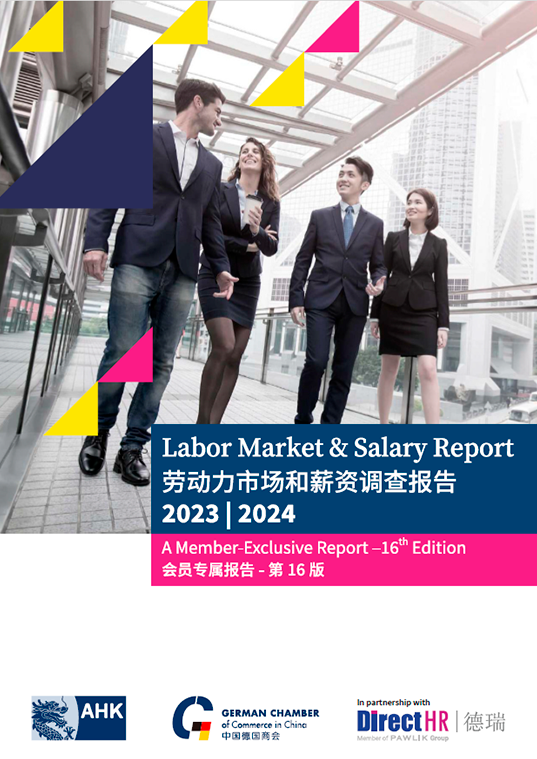 This is the latest edition of the Labor Market and Salary Report by the German Chamber of Commerce in China, in partnership with Direct HR.

This year's report is based on the contributions of 481 firms in China. Companies have applied an average salary increase of 4.30 percent in 2021, and forecast a salary growth of 4.91 percent for 2022. Rising labor costs, recruiting and retaining qualified staff are the top-3 HR challenges that have the biggest impact on business operations.

The report also offers median compensation levels in China across 45 different roles, from blue-collar to general manager.