Labor Market & Salary Report. 13th Edition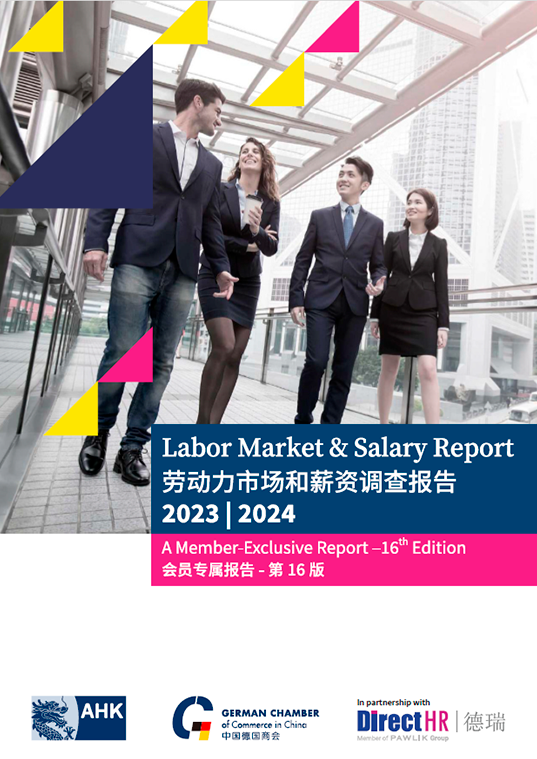 This is the latest edition of the Labor Market and Salary Report by the German Chamber of Commerce in China, in partnership with Direct HR.

Based on the contributions of 576 companies in China, the report forecasts an average salary growth of 3.79 percent for 2021. This is the lowest expected salary growth ever recorded in the report's thirteen editions. Two thirds of the survey participants declare that the COVID-19 pandemic has had a medium to high impact on their projections for 2021.

The report also offers median compensation levels in China across 39 different roles, from blue collar and operator to general manager.